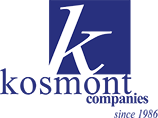 Kosmont Companies, a certified Minority Business Enterprise (MBE) and certified Small Business Enterprise (SBE), is a real estate, financial advisory, and economic development services firm offering a full range of real estate and economic advisory, project finance, transaction structuring, negotiations, planning and project implementation services for both the public and private sectors. Founded in 1986, Kosmont Companies is a nationally recognized expert in economic development and real estate projects involving government and private sector transactions and partnerships. Kosmont was recently the proud recipient of the "Small Private Latino Business of the Year Award" from the 2015 Los Angeles Business Journal Latino Business of the Year Awards as well as the "Award of Excellence in Economic Development Partnerships" from the 2015 California Association for Local Economic Development (CALED).
With decades of advisory services, Kosmont is among the most capable of companies in California. We have assisted hundreds of public agencies by integrating our established ability, strengths, seasoned experience, and hands-on knowledge.
The following list highlights some of Kosmont's primary services:
Economic Development and Implementation Consulting Services
Real Estate Economics
Planning and Development Services
Sustainable Economic Development
Community Planning Services
Successor Agency Consulting Services
Statewide Education on Redevelopment Dissolution, PMPs and AB 1484
Public / Private Transaction Structuring & Negotiation
Tax / Fee Analysis
Developer & Retailer / Business Recruitment
Kosmont Retail NOW!®
Market & Feasibility Analysis
Fiscal Impact / Economic Benefit Studies
Identification of Funding Sources & Financing Strategies
Local Agency Financial Turnarounds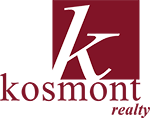 Kosmont Real Estate Services, dba Kosmont Realty (KR), a certified Minority Business Enterprise (MBE), is a full-service real estate brokerage firm, licensed in the State of California (License # 02058445). KR has extensive knowledge and experience of working with local government on real estate transactions between public agencies and private parties. KR's long and successful track record of providing such services, helps to ensure positive outcomes in the technical and transactional practice of executing real estate transactions for both public agencies and private parties.
The KR team includes well-rounded and seasoned real estate experts who possess hands-on experience in both the public and private sector, which provides KR with a distinctive and unique balance and understanding of public sector priorities and private investment and development criteria. In each transaction, KR works to serve the client's long-term strategic goals by helping them with asset management, planning, implementation, and execution. Particularly for public agency clients, KR seeks to increase their capacity for future deals and best serve their long-term interests by building and fostering key private sector transaction-based relationships and staying on top of the latest technological advancements and tools in the real estate sector.
KR's primary services include:
Real Estate Transactions / Brokerage
Asset Valuation and Strategy
Broker Opinion of Value (BOV) Services
Ground Lease
Project Economics
Real Estate Market Analysis
Land Use / Entitlements
Asset Management Plans
Developer Selection RFQ/RFP & ENA/DDA
Zoning & Implementation Strategies