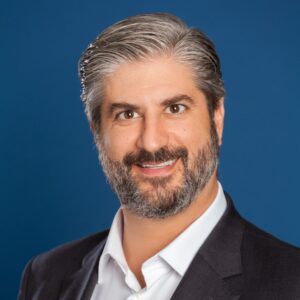 Senior Managing Director and
Chief Compliance Officer
Mr. Dan Massiello, Senior Managing Director, has been head of the Public Finance division of Kosmont Financial Services since 2013 and serves as its Chief Compliance Officer. Mr. Massiello manages Municipal Advisory projects on a day-to-day basis as the primary point of contact for various assignments. Mr. Massiello has 25 years of professional experience as both a Municipal Advisor and an Investment Banker in the public securities industry. Throughout his career, Mr. Massiello has successfully structured and closed over 300 new money and refunding transactions totaling over $4 billion for multiple levels of local government, including cities, counties, school and community college districts, redevelopment successor agencies and special districts. Successfully completed transactions include obligations supported by a wide array of pledged resources and underlying assets, ranging from taxes or assessments (tax increment, general obligation, special tax, sales tax) to general fund operations (certificates of participation, lease-leaseback/lease revenue) to project revenues (nonprofit/conduit, public/private-partnerships (P3), utilities, parking operations). A significant portion of Mr. Massiello's successful financings have provided capital for unrated and challenging credits, producing the experience necessary to engineer well-structured and marketable financing vehicles that consistently result in achieving clients' financing goals and objectives.
Mr. Massiello's Public Finance industry experience as both an investment banker and Municipal Advisor brings a unique insight and enhanced perspective to successfully obtaining financing for the economic development and public infrastructure projects that are the main focus of KFS. Understanding the inner workings of an investment bank, the demands of the investing public for a given financing structure and the regulatory requirements of issuing securities to raise capital enable Mr. Massiello to consistently achieve successful results for our public agency clients while protecting their interests and assuring compliance with constantly evolving regulations.
LICENSES/AFFILIATIONS:
Mr. Massiello is a Municipal Advisor Representative having achieved the MSRB Series 50 and 54 professional qualifications, and is duly registered with the U.S. Securities and Exchange Commission.
EDUCATION:
Mr. Massiello earned his B.S. in Management/Finance from the State University of New York-Binghamton and previously held Series 24, 7, and 63 securities licenses while an investment banker.